Besone Beauty and Balanced Hair Care Set - R.Femo Hair Thickening Anti Hair Loss Caffeine Energy Shampoo + Hair Dry Booster Spray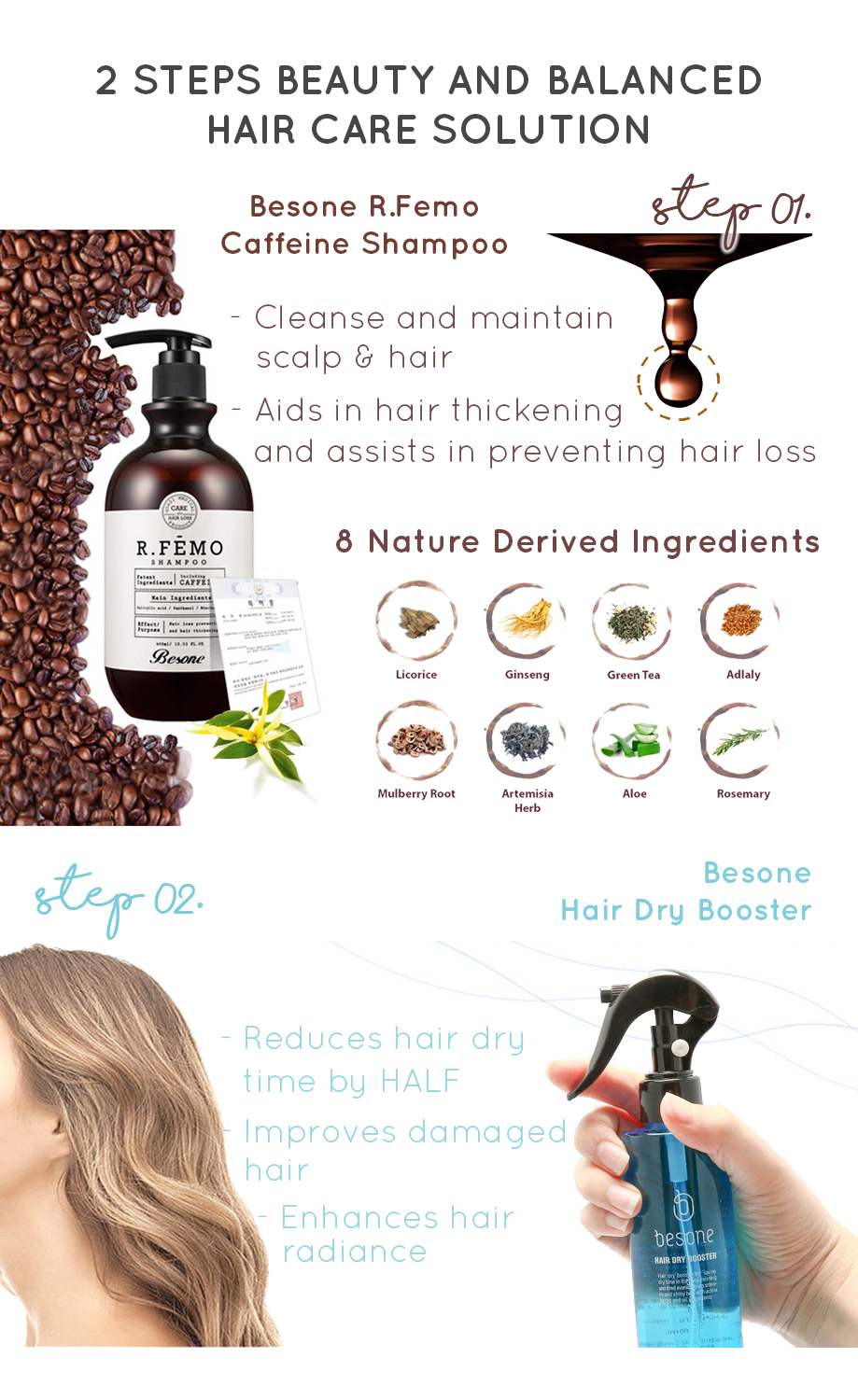 Product description:
Besone R Femo hair thickening anti-hair fall caffeine energy shampoo + Besone hair dry booster
STEP 1
:
Besone R Femo hair thickening anti-hair fall caffeine energy shampoo (400ml)
Besone R. Femo Shampoo does not contain silicon and is an approved quasi-medicinal product for hair loss and hair thickening in South Korea. With caffeine and plant extracts, R Femo helps to maintain healthy scalp and hair. Caffeine shampoo that empowers from roots to ends!Patented caffeine ingredients and botanical extract help prevent hair loss and improves hair growth and thickness.
Caffeine energy shampoo for hair care.
For hair loss prevention and hair thickening.
Directly imported from Korea.
Salicylic acid, dex panthenol, nicotinamide, uiyiin extract, licorice extract, aeyeop extract, ginseng extract, mulberry root extract, green tea extract, aloe extract, rosemary extract.
Moisten hair and scalp thoroughly with warm water. Using 3 - 5ml of shampoo, lather shampoo into hair. Massage into the scalp evenly. Leave the shampoo on for 3 minutes. Then proceed to rinse off.
Note: There is no conditioner as it may interfere in the absorption of caffeine into the hair follicles and reduce the effectiveness of the hair loss treatment.
Check out what others said about the R.FEMO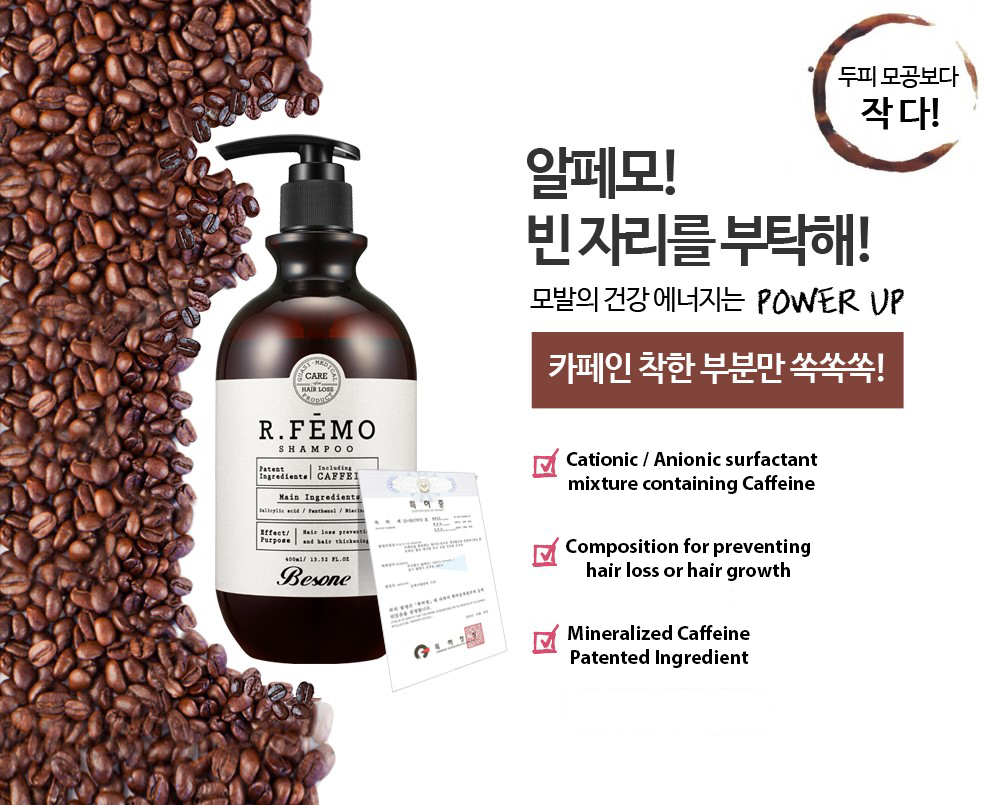 STEP 2
: Besone Hair dry booster (200ml)
Besone hair dry booster not only reduces your hair dry time by half, it protects your hair against heat, improves damaged hair and enhances hair radiance. It leaves your hair soft and glowing with a botanical oil coating membrane. Sounds lovely doesnt it?
Formulated with a combination of water friendly oil & moisture.
*Contains rosemary extract, lavender extract, argan oil, chrysanthemum extract, lotus extract & western dandelion rootstock
Spray evenly on towel dried hair ~10cm away and either leave hair to dry naturally or blow dry to speed up the process.